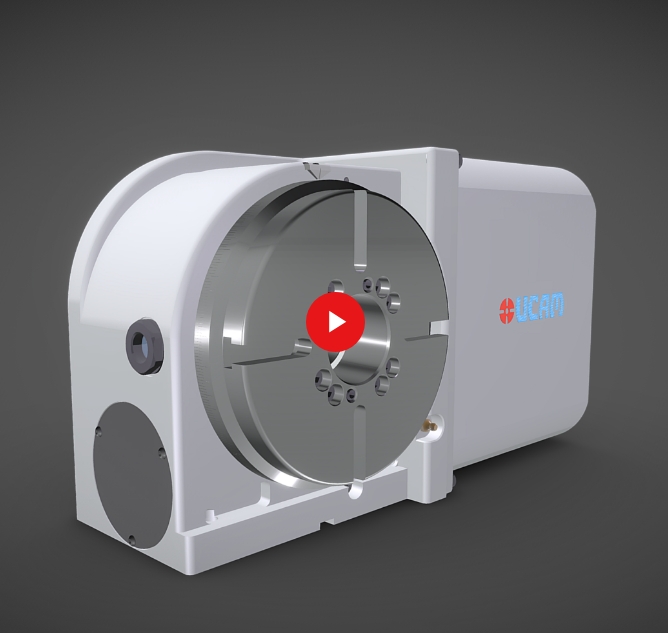 Spec Sheet
| Dimension | | URQ 200 (Left Hand Pneumatic) |
| --- | --- | --- |
| Turn Table Diameter | mm | 200 |
| Table Centre Height | mm | 140 |
| Centre Bore Diameter H7 | mm | 60 |
| Reference Slot H7 | mm | 12*2 |
| Other Slot H8 | mm | 12*2 |
| Guide Block Width h6 | mm | 14 |
| Operational | | |
| --- | --- | --- |
| Servo Motor Torque (Nm) | Nm | 4 |
| Speed Reference Ratio | mm | 1:90 |
| Table Gyration Angle/Pulse | deg | 0.001o |
| Table Rotation Speed (3000 rpm) | rpm | 33.33 |
| Load Capacity | | |
| --- | --- | --- |
| Horizontal | Kg | 300 |
| Vertical | Kg | 150 |
| With Tailstock support | Kg | 300 |
| MAX THRUST LOAD | | |
| --- | --- | --- |
| Horizontal | N | 14000 |
| Vertical | N | 5750 |
| TILTING MOMENT | | |
| --- | --- | --- |
| Horizontal | Nm | 1200 |
| Vertical | Nm | 800 |
| TORQUE | | |
| --- | --- | --- |
| Allowable work Inertia | Kg.m2 | 5 |
| Driving Torque | Nm | 250 |
| Clamping Torque Pneumatic @5 Bar | Nm | 400 |
| Clamping Torque Hydraulic @30 Bar | Nm | _ |
| ACCURACY | | |
| --- | --- | --- |
| Indexing Accuracy | Arc Sec | ±15" |
| Repeatability | Arc Sec | ±4" |
| OVERALL WEIGHT | | |
| --- | --- | --- |
| Net Weight | Kg | 58 |
Note: We give special modifications according to the customer needs.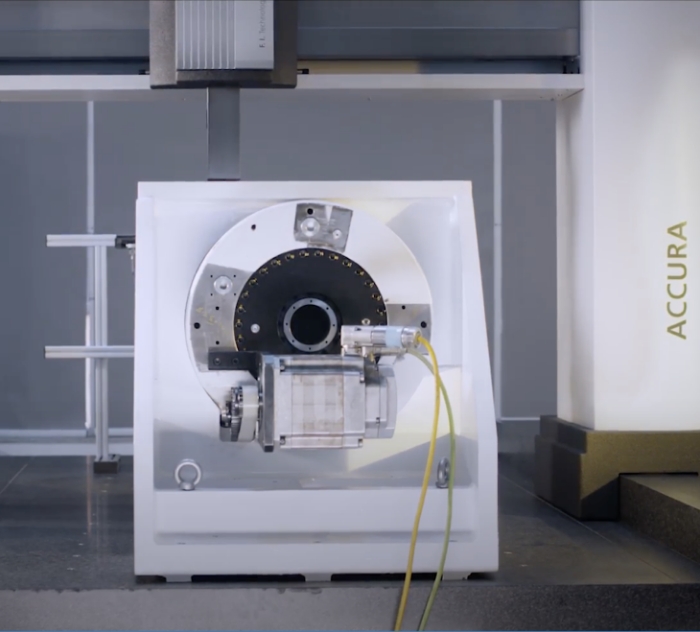 Areas of Application
UCAM standard rotary tables are used in various industries for machining complex components. The new and improved URX series rotary tables help in improving productivity.
Spare Parts
The availability of original components ensures minimal downtime. Appended below are the spare parts that can be kept in the inventory as per requirement.