Who we are
Engineering
Excellence
Exactly
UCAM, Leader in India for CNC Rotary tables with the "MAKE IN INDIA FOR THE WORLD" philosophy offers technologically advanced machine tool sub assemblies, sub systems along with rotary tables to the world market.
Know More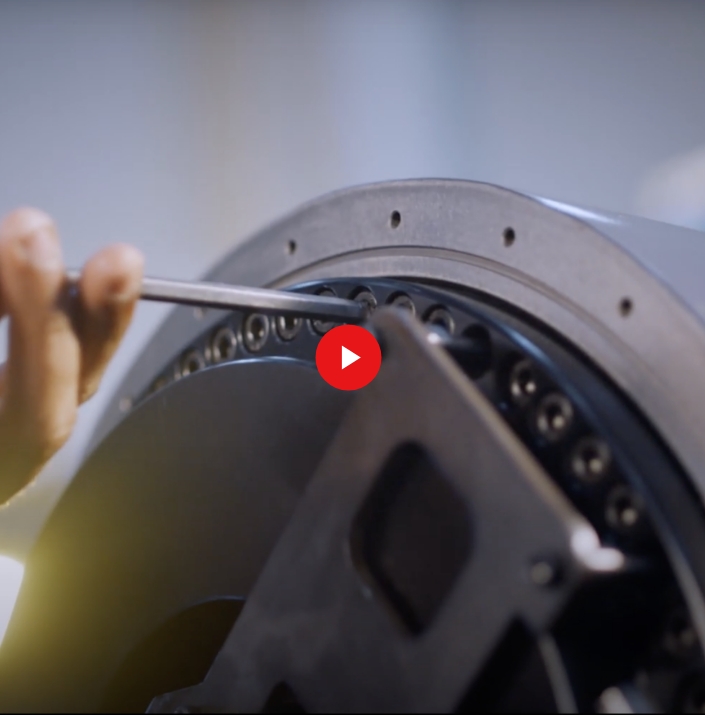 We hereby appreciate special efforts taken by UCAM's design engineer Mr. Krishna to modify the design of bracket. Convey our appreciation for his expert efforts extended to us for this trouble- shooting. We also take the opportunity to appreciate UCAM management team for looking after sincere business relations apart from professional atmosphere.

UCAM has ensured that our operations are running on the cutting edge with the latest methods and improvements in the Machine Tool Industry. We appreciate the attitude and experience of UCAM's technicians and personnel. Continuous customer service and support are provided long after purchase. What makes relation more efficient is the quick and straight-to-point communication for inquiries that happen during the implementation of a new solution for our company. Constant development, partner relations and full involvement in ongoing projects make this co-operation long-lasting and valuable.

I Visited the UCAM factory for inspection of CNC Rotary Table URH-SQ-800-RH. They have shown all the facilities entire their factory & we are very glad to say that we are a customer of quality supplier that's the "UCAM". Feel proud that our Indian company is exporting our tables. Have seen good discipline at shop floor & documentation. Good rack systems to keep heavy materials.

It is my pleasure to provide this letter of recommendation on behalf of UCAM Pvt Ltd., I have worked with UCAM on several development projects, and my experience doing business with them has always been an enjoyable one. UCAM never fails to deliver in the quality of service that they provide. They have continually approached our projects with proficiency, and the level of responsiveness they offer during those crucial times is reassuring. They are not only capable, but also down to earth and incredibly easy to work with.

We at Mollart have had a long relationship with UCAM. They are an extremely professional company that look onto the details of your requirements and ensure they offer the correct solution to your needs. I can recommend these guys for their products that I purchase and can be confident that they will show the same attention to detail with new clients as well as old.